Bridal
We carry two different bridal lines: Bridal Couture and GALA. Whether you choose to be a royal beauty in couture or to embrace your fairytale dream in a GALA creation, each dress is far beyond a product - it's a story.
COUTURE CREATIONS
What is couture?
Couture is all about designing and manufacturing beautiful gowns to your specific requirements and measurements. You can also call it - fashionable made-to-measure clothes. And, that's our specialty; we design dresses for all women of all sizes with an emphasis on flattering the female body. All our products are hand-made and produced with the highest quality fabrics and sewing techniques, to ensure your garment is everything you hoped for.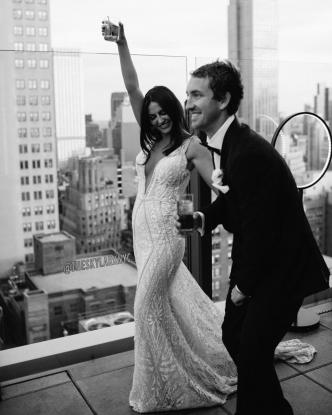 We love our brides!
With each new day, there's a new #GLbride!
Nothing puts a smile on our face like seeing our beautiful brides from all over the world on their wedding day. We love hearing your stories and sharing them with our future #GLbrides to be! Be sure to check out our blog to read about some of our favorite #GL bridal moments, updates and more!